Ali & Perris Kusilek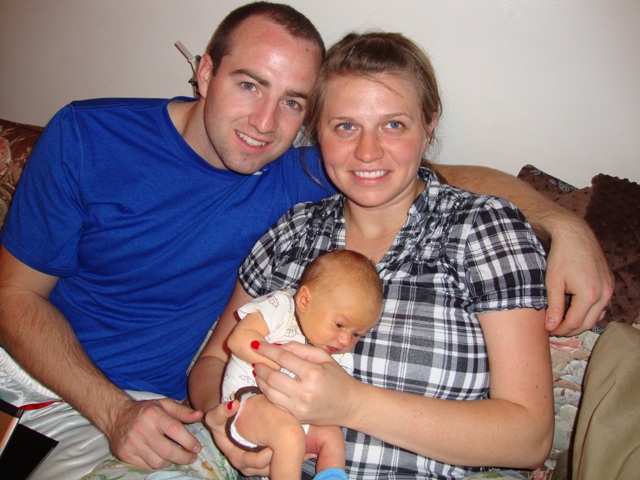 Yet another of our new grandchildren this year came from this Kusilek union. Cute Wade Raymond Kusilek was born in May, breaking the tradition that we get a male grandchild only once every 5 years (Tyler - 2002, Cade - 2007). Wade came a year early, making only 4 years since the previous grandson was born! Ali gave up her career as a recreational therapist so she could be a full-time homemaker, while her husband, Perris, continued his studies at BYU to become a information technology specialist. They're looking for a good internship for this summer in that specialty, so if you know of one, please get in touch.
They were kind enough to house-sit for us the entire summer we were gone - thanks much! They also did a BUNCH of cleaning and arranging to assist us in being better organized. My garage never looked better!
Perris continues in the bishopric of their student ward, and Ali's lucky to have her sister, Lyndsey, in the same ward! The Kusilek's make a beautiful couple and have developed their marriage into a very solid foundation from which to raise their children. We love them to pieces!