Jami & James Harward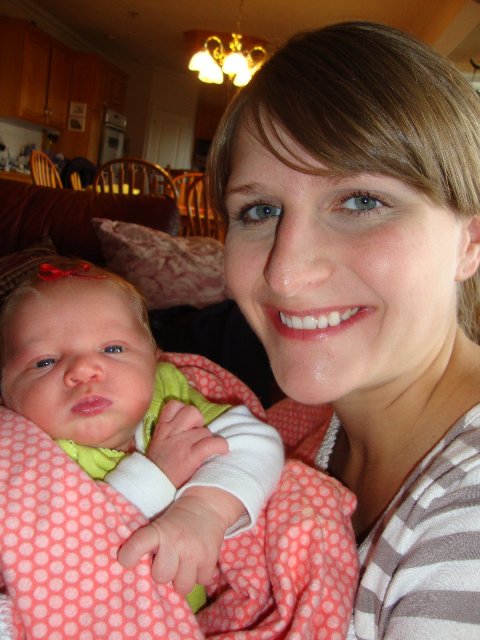 Jami & James live in Salem, Utah, with their 3 lovely girls: Addie, Ella and the newest arrival, Ruby, who was just born last month. Jami says they're going to follow our example and specialize in girls only! For some reason, she doesn't think she could handle a boy, but I know better - she'd be a great Mom to a little boy! James continues work on his bachelor's degree at Utah Valley University, while Jami provides full-time care for her children. It's nice that she lives close enough to Ali and Lyndsey that they get to spend some good sister time together often.
Since all of my daughters have taken up the hobby of blogging, you can get some nice updates on the Harward family here at http://jamiandjames.blogspot.com/ - to include great shots of our new Ruby girl. By the way, Ruby was born on the 5th birthday of her oldest sister, Addison. What a great birthday present!
We get to see Jami pretty often, since she is only 3.5 hours away, and we're so thankful for that proximity. She is a delight - always full of light and goodness, and a very dedicated wife, mother, sister, daughter and friend.
This site was last updated 12/18/11 New little Ruby Harward with her lovely Mom!