A Tribute to Ali's Family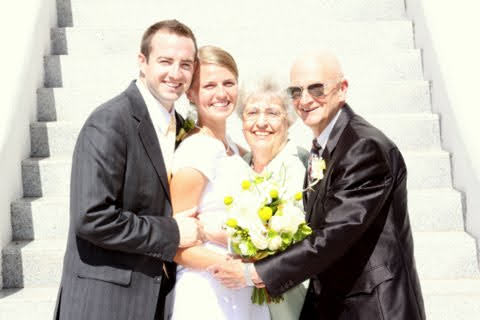 by Glenn R. Whicker, 28 March 2022
With a bright sunny face and a sweet, hearty laugh;
She came into the world with a bang!
She forges straight forward on a true and sure path
And she quickly fit in with our gang.
Her Mom's pure inspiration, her Dad's quite the bore;
Her name means she is pretty in pink -
Her spirit is loyal and true to the core
'Cuz she swears that Daddy's don't stink!
Her baking is brill – you surely will love it
Her meals would never be dinky;
Health is a focus of this grand family
But don't you dare steal her twinkie!
Boys always loved her and she's just full of cute!
Horse butt she ain't - her wit is pure joy –
When she offers a joke, it's sure to compute!
Her Bishop she calls an "Obese-Boy"
Smarter than puppies, she's also quite quicker –
She volleys with gusto, and she spikes
Like a champ – they call her "Quick Whicker."
And talent she has with small tykes.
A mission she's served in great Southern settings,
World travels to Spain and Great Britain,
She has the spirit of ceaseless love-caring
"Hermana" is how her name's written.
She's sharp as a needle, no dummy is she…
She married a man made of pure gold;
With her four staunch boys and her dearly missed Lennie
They make a fine family I'm told.
So we give praise to this formidable team
Who started with humble beginnings
To all who surround them, the image is seen
Of the makings of great human beings.

SEE THE VIDEO MADE OF THIS POEM<![if !supportLineBreakNewLine]>
<![endif]>