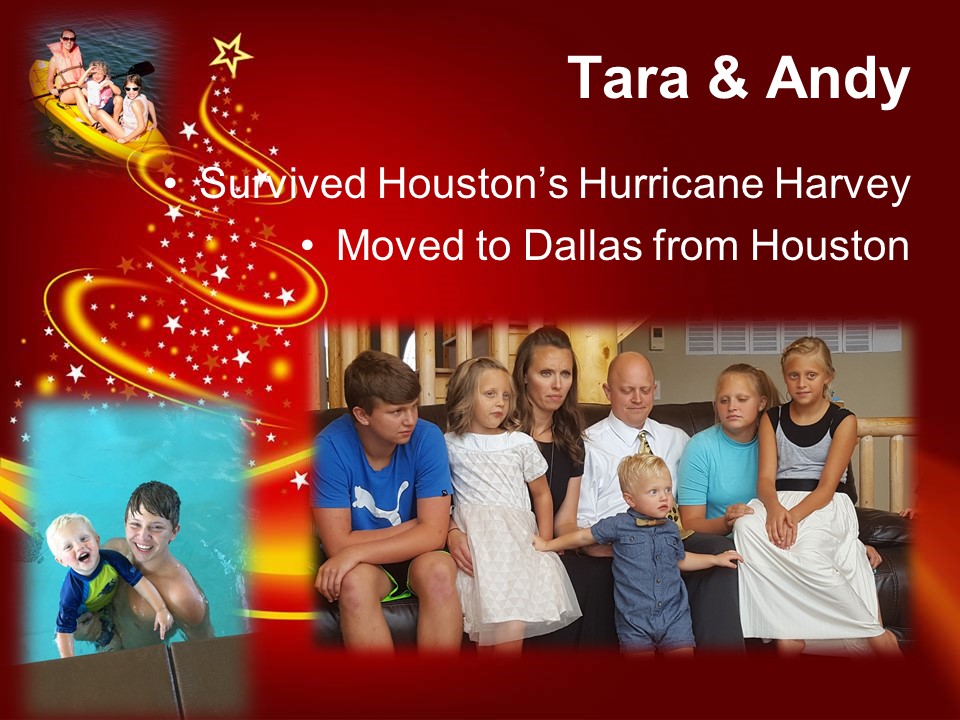 Click couples' names for individual updates
Katie

This is another family on the move! In mid-December, they made the trek from Houston to Dallas, due to a job change for Andy. It was a hard move - they LOVED their home, pool and friends. But this new stage will bring wonderful growth to everyone.

Caleb, the youngest, has kept Tara on her toes! He's a very wild and rambunctious little guy, but provides them much joy. The kids will all start in new schools in January.

We all love this Hart family! Each of the kids (and the parents!) are FULL of personality, and emit love to all. They all participated in recovery efforts after Hurricane Harvey, and did a great work in helping others in need. We wish them best of luck in their new community!