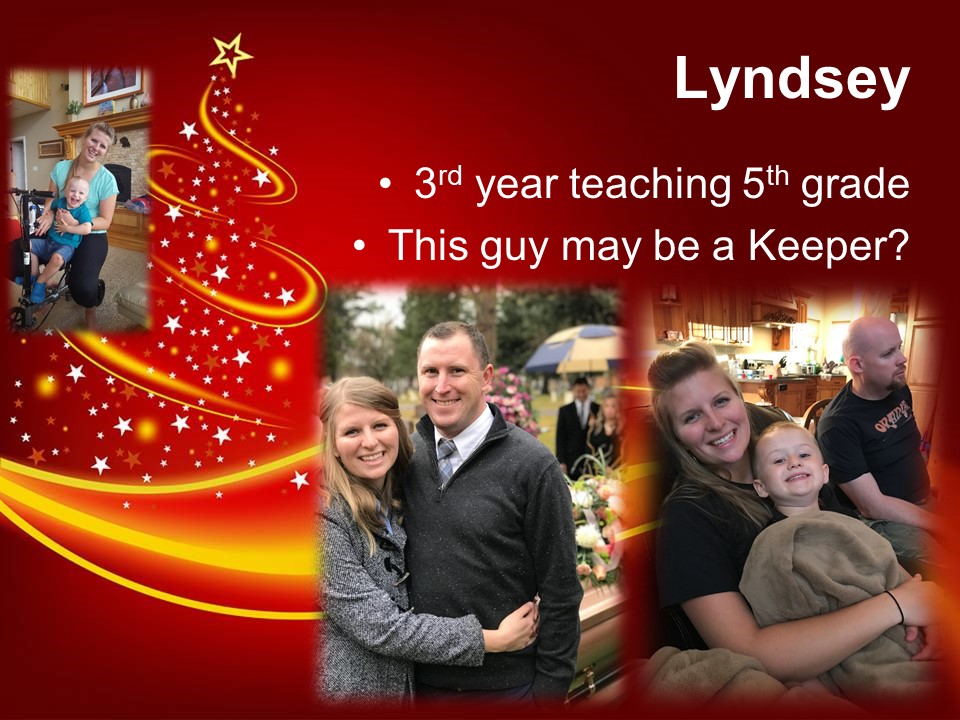 Click couples' names for individual updates
Katie

Well - how shall we say this? There has been no official announcement, but we all got to meet a very special friend of Lyndsey's during Thanksgiving. His name is Tyler, and we're pretty excited about their prospects.

Lyndsey is half way through her 3rd year teaching 5th grade in Payson. She is a WONDERFUL teacher, and is recognized as an expert educator. She's currently working on her master's degree in education, as well as a technology endorsement. That keeps her very busy. We love it when she just drops in for her lunch some days, and spends 15 minutes with us as she hurries through her short break.

Lyndsey is a light in our life. She was a lifesaver when it came to helping us move this summer - we never could have done it without her & Jami's help.