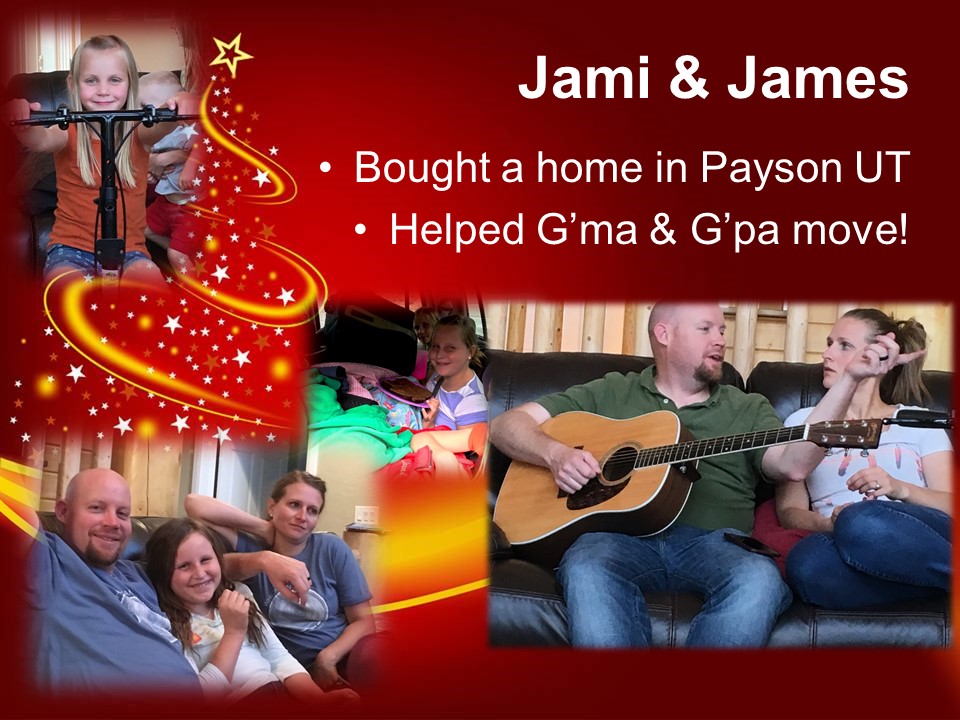 Click couples' names for individual updates
Katie

Another family on the move, the Harwards bought their first house this Fall, and actually moved to Payson, the same town Glenn & Pam moved to in July! What a joy to have them nearby, with their 3 lovely daughters. We get to go to watch grandchildren volleyball contests, school events, plays, and even have them over for fun and games!

James continues his work as a technical instructor, while Jami works for an eye doctor. They love their new home, and were of invaluable assistance to their parents (us) in their move earlier this summer.

One of our greatest joys in this relocation has been the chance to be near at least these 3 of our 17 grandchildren. Each of these girls is FULL of spunk and personality - they sing, they dance, they play, and they work on homework, all to our delight. Thanks for being so near!