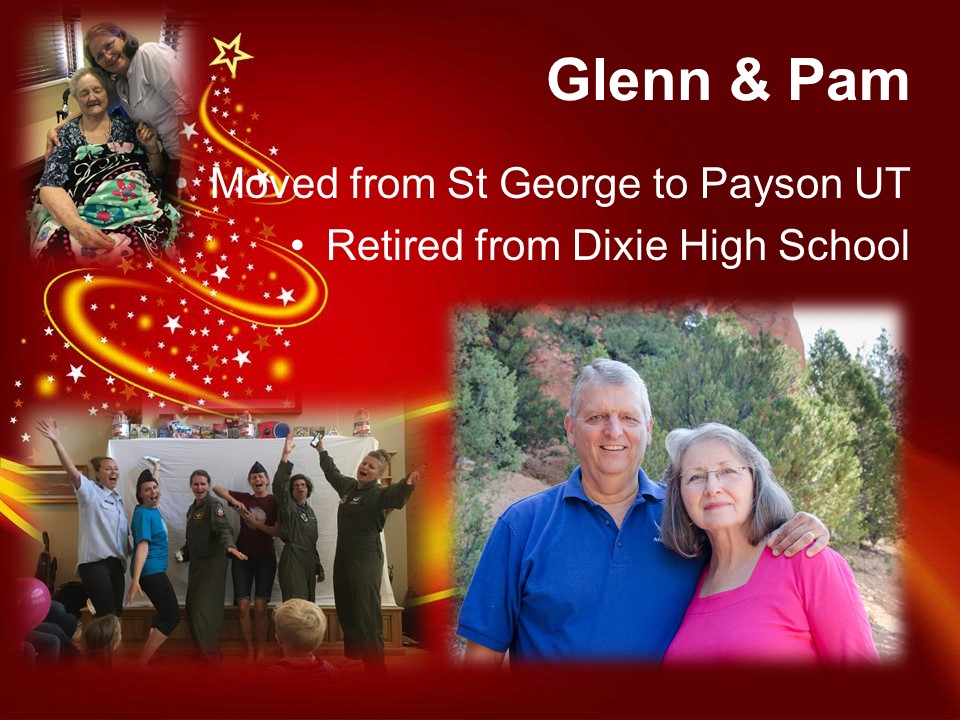 Click couples' names for individual updates
Katie

On July 1st, Glenn retired (again), this time from Dixie High School, where he worked for 11 years as the Senior Aerospace Science Instructor for our Air Force JROTC unit. On that very same day, he turned 62, and became an adult!

We made a momentous decision last November to buy a house in Payson, 3 1/2 hours North of St. George, so we could be closer to family, and on 7 July, we moved into that brand new house. We hadn't moved for over a decade, so much JUNK had been accumlated. It was a difficult move.

We absolutely LOVE St. George, and if there hadn't been any family considerations, we would never have left such a beautiful place, with such wonderful people. We are loving our new place, though, and being with family, and the retired lifestyle! Glenn swims every morning, and Pam does LOTS of sewing! We're very blessed, and welcome any friends to come by and see us.