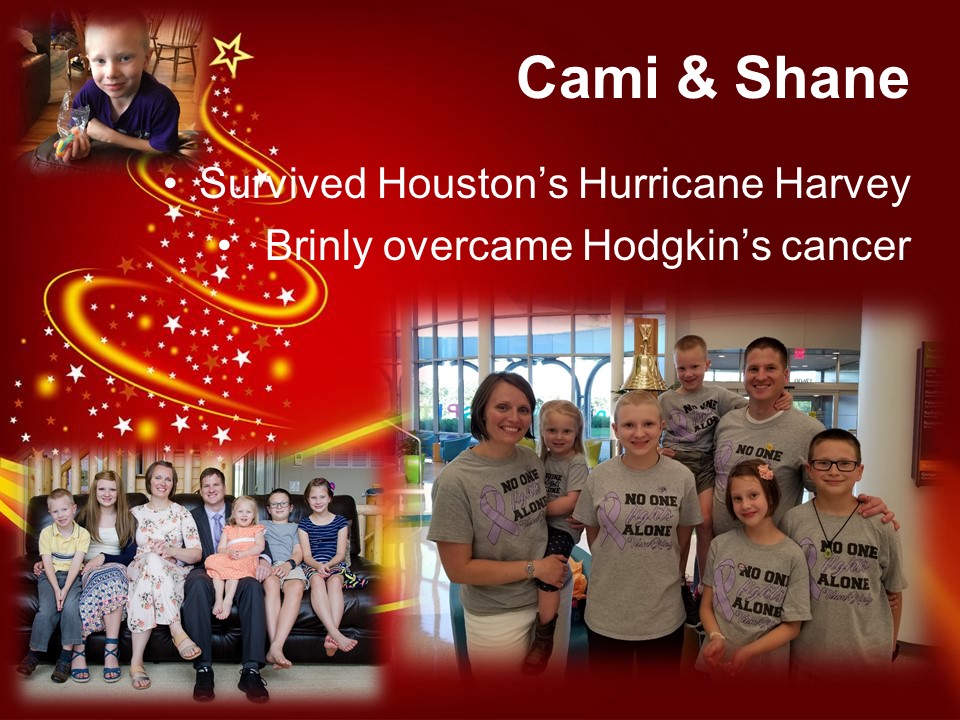 Click couples' names for individual updates
Katie

This little Ford family had quite the scare this year when their oldest, Brinly, was diagnosed with Hodgkin's lymphoma in January. After 3 full months of treatment, she was finally declared cancer free and "rang the bell" at Texas Children's Hospital on 8 September. We are all so pleased with the outcome.

Shane changed jobs at exactly the same time as Brinly's diagnosis, and started working at the very hospital she was treated in. What a blessing that turned out to be!

They all stayed very busy after Hurricane Harvey, providing relief services to those most affected in their area. Cami has been serving as Relief Society President throughout the entire time of her daughter's treatment, and in the aftermath of the Hurricane. Can you say, "Busy Momma!?"