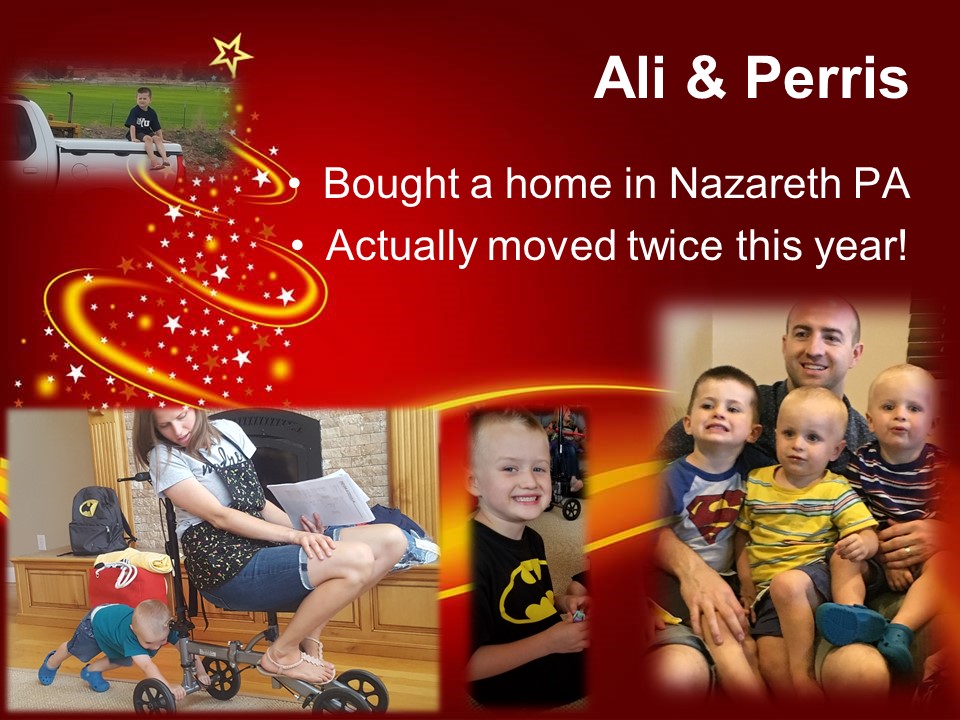 Click couples' names for individual updates
Katie

Our East Coast family was on the move this year as well. They left Minnesota in April, and then bought a house two towns over and just moved into it in November. It's a cute little house, to shelter a cute little family of four BUSY boys!

Perris got promoted to a new department in his company, which prompted the move. As you can imagine, Ali's workload has been pretty tremendous, with 1-year-old twins and two other boys just a few years older. We admire this mother of 4 Kusileks very much, because no matter the challenge, she ALWAYS keeps smiling and looking on the bright side. She's the epitome of positivity!

We plan to visit this busy little family in March, and take in some NYC and Philly while we're there. Should be fun!